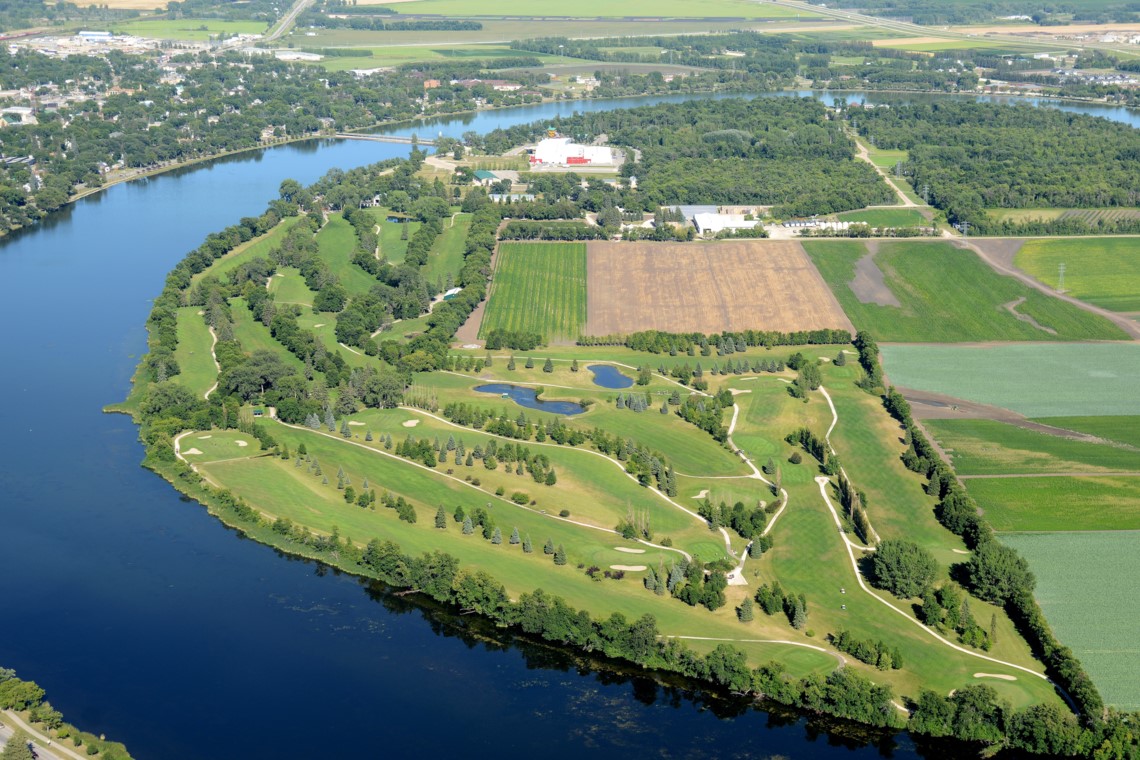 General Manager / Head Professional: Portage Golf Club - Portage la Prairie, MB
Portage Golf Club is seeking a qualified General Manager/Golf Professional. This championship 18 hole scenic course is lined with mature trees, bunkers and ponds. With a clubhouse/restaurant on site the Portage Golf Club is a fantastic setting for any golf enthusiast.
Location

Portage Golf Club - Portage la Prairie, MB

Posted

2022-11-12

Deadline

2022-11-25

Job Summary

Reporting to the Club President, the General Manager will work in tandem with the Board of Directors, Superintendent and Financial Administrator to provide a clear vision of PGCs strategic direction.

The successful candidate will take personal responsibility for identifying additional sales and marketing opportunities, provide exceptional levels of customer service and optimize the operating budget. The General Manager/Golf Professional will play an important role in overseeing aspects of operations that will include food and beverage service, event scheduling, pro shop management, staff training and leadership and guest relations with a positive sales ethic.

Responsibilities

The General Manager/Golf Professional at Portage Golf Club will perform these essential functions to include, but are not limited to the following:

• Develop, implement and sustain business and organizational strategies for PGC including operating budget and marketing.

• Recruit, induct, manage and develope members of the golf operations teams including Clubhouse and Pro-Shop leaders and staff.

• Have an understanding of and the ability to access grants and funding for which the club is eligible

• Handle customer communications. Manage teams and leaders to ensure they are consistently delivering excellent customer service, thereby achieving maximum member/customer satisfaction.

• Chair weekly and monthly staff and safety meetings.

• Maintain working knowledge of PGC policies. Continuously review and develop operating procedures and practices ensuring maximum member/customer satisfaction while maximizing revenue and profitability.

• The General Manager/Golf Professional will directly lead our clubhouse operations, ensuring the highest quality and standards of food, beverage, catering and related services.

• Be ultimately responsible for the performance of the pro shop operations and golf services of the golf club. This includes the booking of tournaments and events and being the liaison with tournament organizers. Co-ordinate with course staff to ensure that events and golf functions are successful.

• Responsible for golf course marketing efforts including digital, social media and grass roots marketing.

• Communicate effectively and professionally with external organizations, individuals, businesses and agencies as a representative of the Portage Golf Club.

• Perform an active role in the operations, ensuring familiarity with the entire operations of the facility.

Qualifications

• Consistent track record of employment with at least 5 years of management/leadership experience.

• Must have good interpersonal skills to deal with employees, club members and the general public utilizing the golf course facilities.

• Experience developing and managing operating budgets.

• Strong organizational skills and an ability to lead by example.

• Understanding of both golf club and hospitality business.

• Direct experience managing food and beverage operations as well as special events.

• Strong attention to detail.

• Flexible to work variable shifts to best optimize the needs of the course; flexible hours, evenings, weekends and holidays.

• Bachelor's degree in business administration, hospitality management, golf club management or related field of study would be an asset.

Compensation

Commensurate with experience

Benefits/Perks

To be negotiated with the successful candidate

Start Date

2022-12-15

Course Website

Social Media Page(s)

https://www.facebook.com/Portagegolfclub/

https://www.instagram.com/portagegolfclub/

Employment Duration

Length of contract will be negotiated with successful candidate

Contact Information

Please apply in confidence to :

Dean Cairns, President Portage Golf Club

E-Mail : president@portagegolfclub.ca

We thank all candidates for their interest, however only those selected for an interview will be contacted.