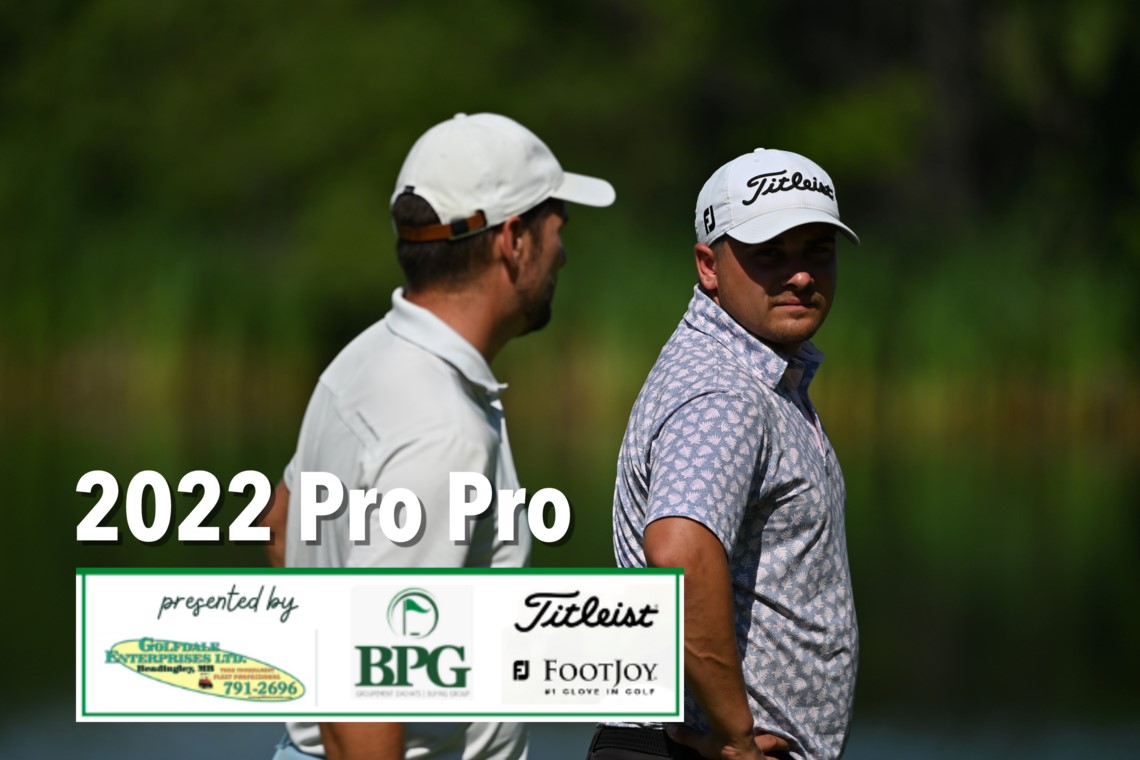 Congratulations to Devon Schade and Bret Thompson, Winners of the 2022 Pro Pro
July 18, 2022 - Congratulations to the team of Bret Thompson of Golf Mentor and Devon Schade of
Elmhurst Golf & Country Club – winners of the PGA of Manitoba PRO PRO shooting 10 under for the win.
A big thank you to PGA of Manitoba tournament partners Golfdale Enterprises, BPG and Titleist Footjoy
for their continued support. And thank you to Quarry Oaks Golf Course for hosting the 27-hole
tournament, beginning with a lightening delay and ending in extreme heat!
Coming in second was Jason Ludke and Shane Dick from Pine Ridge Golf Club, followed by Dave
McMillan and Matt Lorenz of Elmhurst Golf & Country Club.
Up Next: The Callaway PGA Championship, July 25 & 26 at Breezy Bend Golf & Country Club.