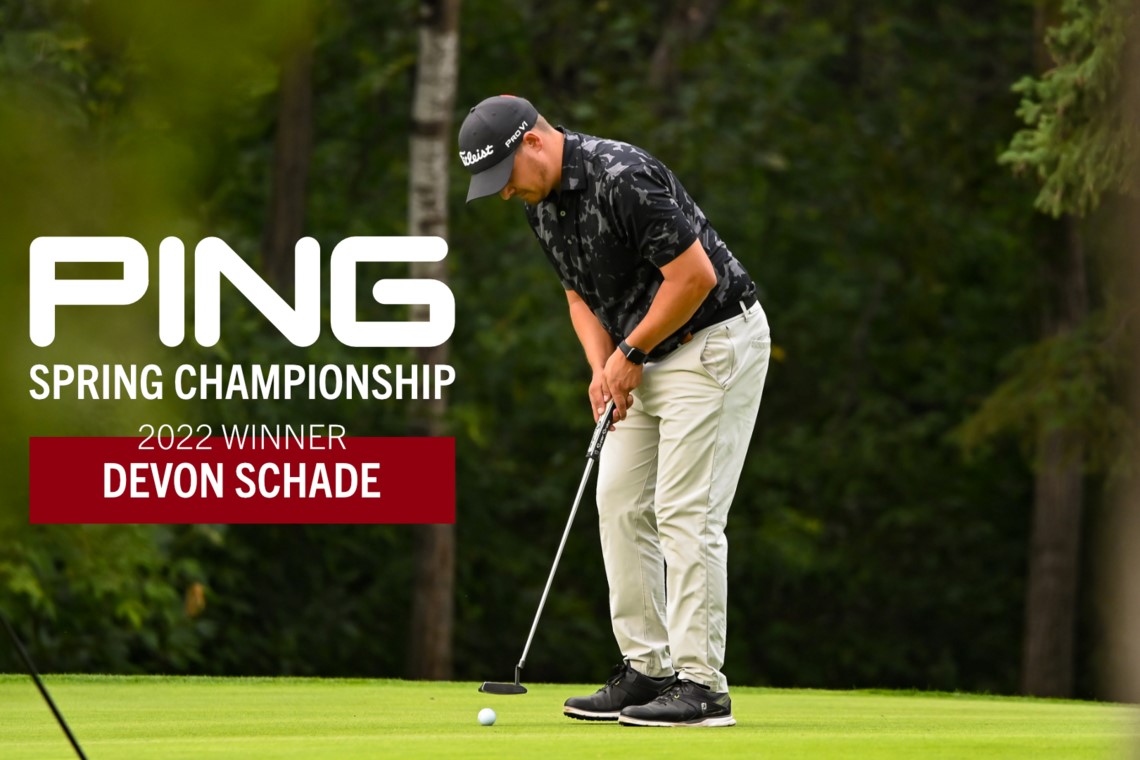 Congratulations to the 2022 Ping Spring Championship Winner Devon Schade
Devon Schade is the 2022 PING Spring Champion, shooting a low score of 66. Tied
for second was Matt Lorenz of Elmhurst Golf & Country Club and Terry Reilly of Niakwa Country Club, both shooting a 70. Top results are below.
Thank you to Southwood Golf & Country Club for hosting the event and Bryan Read of PING for the continued support and partnership with the PGA of Manitoba.