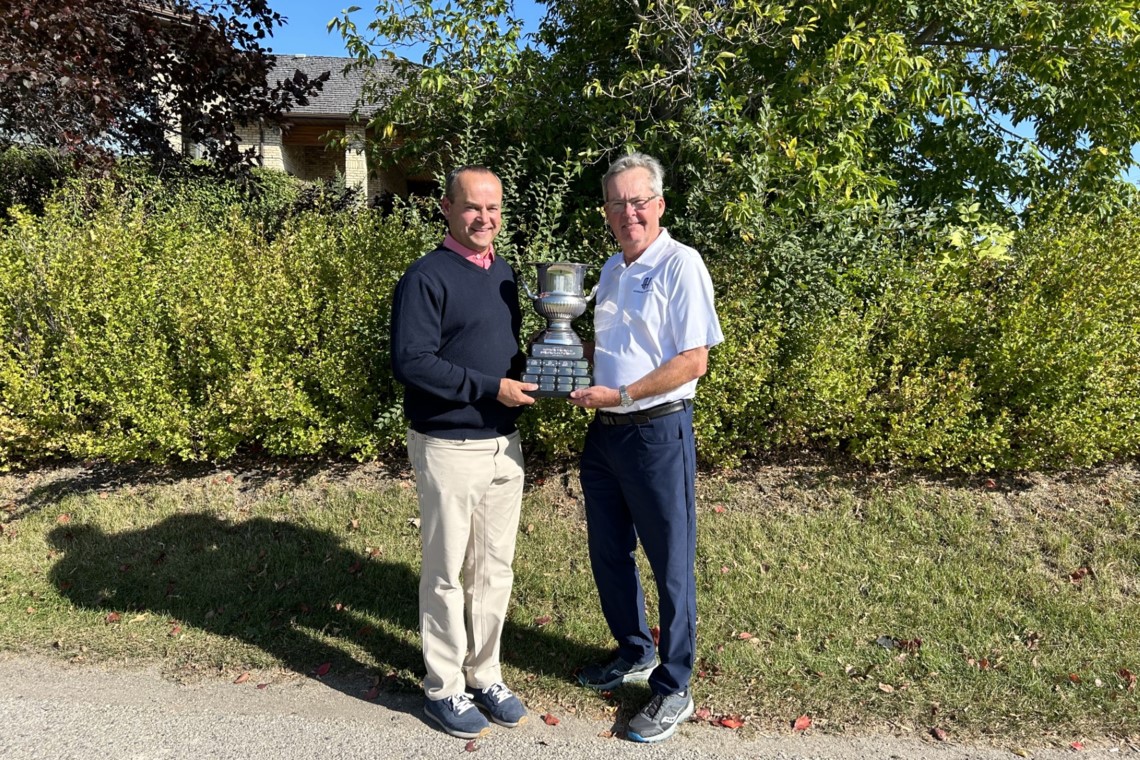 North Wins The Hodson Financial Senior Championship
Dean North of the Carman Golf & Curling Club finished strong on the home stretch during his second round to take home the title at the Hodson Financial Senior Championship today. His two day total of 140 saw him edge out Larters' General Manager, Peter Ewert by 2 strokes. With consistent rounds of 71 each day, Ewert claimed solo second at his home course. Jason Ludke of Pine Ridge claimed 3rd place with a total of 143 and Glen Mills of the Assiniboine Golf Club finished alone in fourth at 144. Tied for 5th were Barry Gibson (Assiniboine), Jason Duncan (Pine Ridge) and Derek Ingram (Elmhurst).
The PGA of Manitoba is incredibly grateful for the support of tournament sponsor Hodson Financial. It is the generosity of Gerry Hodson that truly makes this event a special one on the calendar and it is one that many of our senior members look forward to all season.
We would also like to thank Peter Ewert, Geoff Kehler and the entire Larters at St. Andrews staff for hosting and for taking care of all of the details. The course is in beautiful shape and we appreciate all that you contributed to this event as well.
That brings the 2023 PGA of Manitoba competitive season to a close. Thank you once again to all of our sponsors, our host courses and to all of those who participated in our events this season.