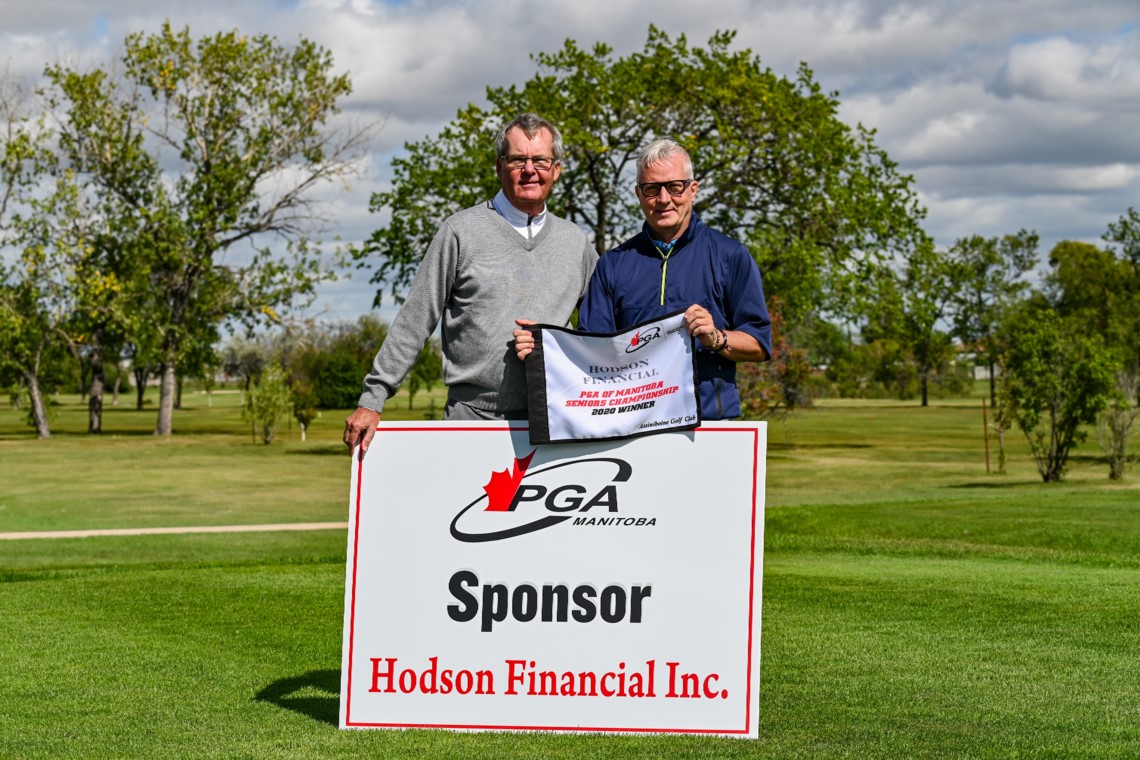 Shawn Woods is the Winner of the Hodson Financial Seniors Championship!
Congratulations to Shawn Woods, the 2020 Hodson Financial PGA Seniors Champion with a score of 69. Following Shawn in a three-way second place tie was Dave Lavallee of Bel Acres Golf & Country Club, Glen Mills of Assiniboine Golf Club and Rob Damsgaard of The Players Course all shooting a 73.
Thank you to Glen Mills and Assiniboine Golf Club for hosting the event.
Much thanks and appreciation to Gerry Hodson of Hodson Financial for his generous support of the PGA of Manitoba and Walt Keating for his support of the Seniors Championship.