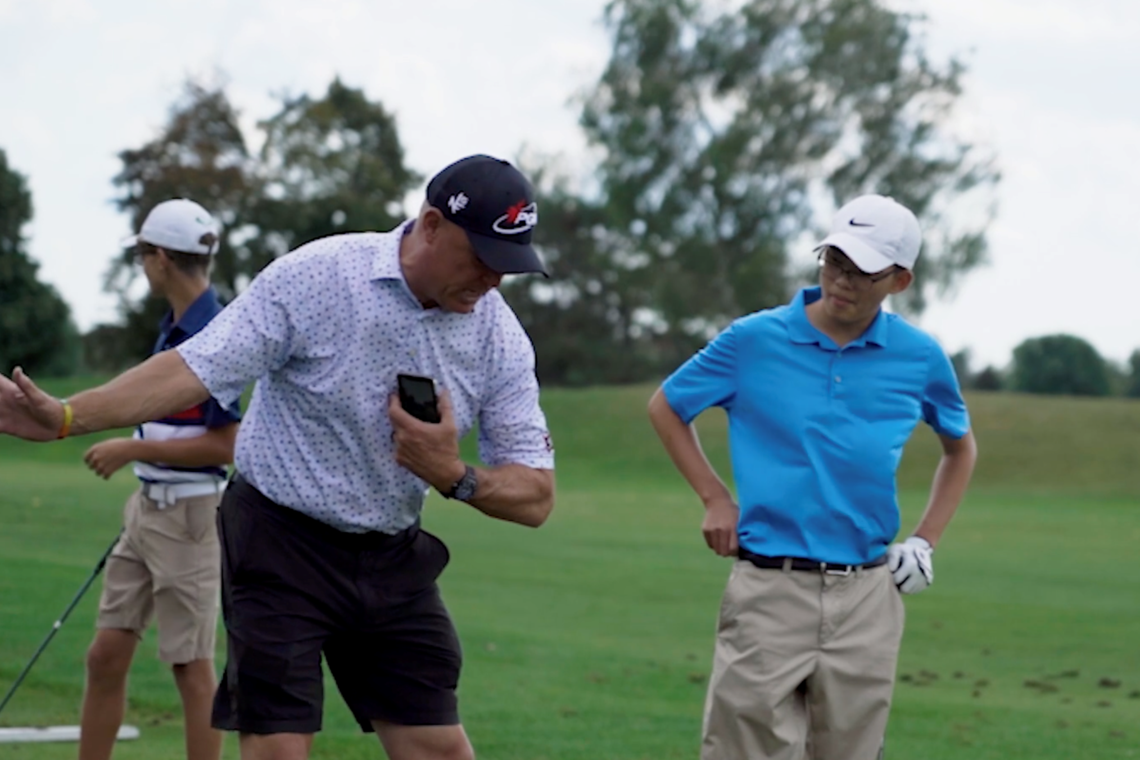 The Value Specialized PGA of Canada Professionals bring to Golf Facilities
By: Adam Stanley
It's human nature to be attracted to the best-of people.
Quickly proven but no-less surprising, a Class 'A' Specialization from the PGA of Canada can help enhance profile, service offering, and in turn, help drive more revenue and awareness to a club's facility.
The introduction of Specializations continues to enhance a commitment to members, employers, and hiring managers to ensure that PGA of Canada pros are trained to the best of their ability based on their role and desired personal and professional growth. You don't have to look too far to find the best of the best.
"Clubs and facilities want the best teachers, coaches and the best operations people to help the golf community," says Nelson Inacio, the career development manager at the PGA of Canada. "Pros with Specialization add an extra layer of expertise, making them that much better and that much more connected to the golfing community they serve.
"They bring (facilities) stronger, world-class operations from end-to-end, and at the end of the day, that translates to more profitability for these clubs."
There are four umbrellas for Specializations – Golf Operations, Management & Leadership, Teaching, and Coaching. With a tighter hiring marketplace, candidates that are looking to differentiate themselves would do well to acquire these badges of distinction, according to Inacio.
Potential candidates can acquire more than one Specialization and, with PGA of Canada pros believing in themselves and broadening their personal value proposition, an employer can reap the benefit of that expertise and what it brings to them and their club or facility at the end of the day. With a Class 'A' professional that has one or more Specializations, there is now an added layer of professionalism to their craft.
"As with any profession, subject-matter experts are highly acclaimed – whether it be Golf Operations or Teaching/Coaching or Management Leadership – earning that badge of distinction, not only have they achieved something academically, but they have a real-world understanding of what it takes to be a stellar professional and support those niches," says Inacio.
There are plenty of professionals who have accelerated their efforts through the PGA of Canada thanks to Specializations, including Ann Carroll – a 32-year member of the PGA who is a teaching specialist. Carroll has a junior girls' golf academy, is the head coach at the Ann Carroll Golf Academy, and works with over 100 clients at Toronto's Lambton Golf Club.
She's been able to see a direct correlation from her in-demand teachings to club revenue. Carroll says she sells upwards of 20 sets of clubs per year to students – money that goes directly to the pro shop. There's also been people who have joined the club after spending so much time there with a family member taking lessons from Carroll.
"With my experience […] I found people will travel very far – two or three hours in the car – spend a couple hours with me and tee it up on the course, have some drinks after, maybe buy some things at the golf course. People just want to use the whole facility," says Carroll. "The trickle-down effect is incredible."
Another PGA of Canada National Award Winner, Doug Lawrie, says "influence" is a key thing that comes out of seeing a PGA of Canada pro with a Specialization at a club. The person members or the public sees first and foremost is likely that teaching professional on the driving range, because they are out there for nine or ten hours per day, "helping people love the game."
That person is an authoritative figure – in the best of ways.
"We influence buying, memberships, spending, it's something that is a major value because if people are trying to improve their game, I'm going to recommend they get fit and improve their equipment," says Lawrie. "The other cool part is if you get people taking up memberships, you get a bigger membership and more dollar value. Parents will invest more in their kids because they want them to prosper and learn and be the best at the sport that they love. So, it spreads out like cracks on the ice, and it really does ripple.
"You get a bigger buy in, people hear about it and they see the bags with the crest on it and people ask, 'where is that?'"
It doesn't take long to bare witness to how a specialized pro can help drive success at a club. Look at Dean Manz and his effort at Red Deer Golf and Country Club. Manz, a Class 'A' Member since 2007 and who has a
Specialization in Golf Operations helped drive pro shop revenue at his Alberta club by 200 percent over a three-year span.
As a long-time PGA of Canada pro himself, Manz says getting to know his members is key. Building a relationship with them means a good chance to earn their business.
He encouraged the club to invest in another PGA of Canada pro on his team who had a specialized skill set, laser-like on promoting and growing the game. He couldn't recommend hiring a PGA of Canada pro more.
"It's the only way to go," Manz says, "if you are looking to take your club to the next level."
---
This story is part of an ongoing mission to promote the value of PGA of Canada professionals with Class "A" specializations to facilities. To learn more, click here.