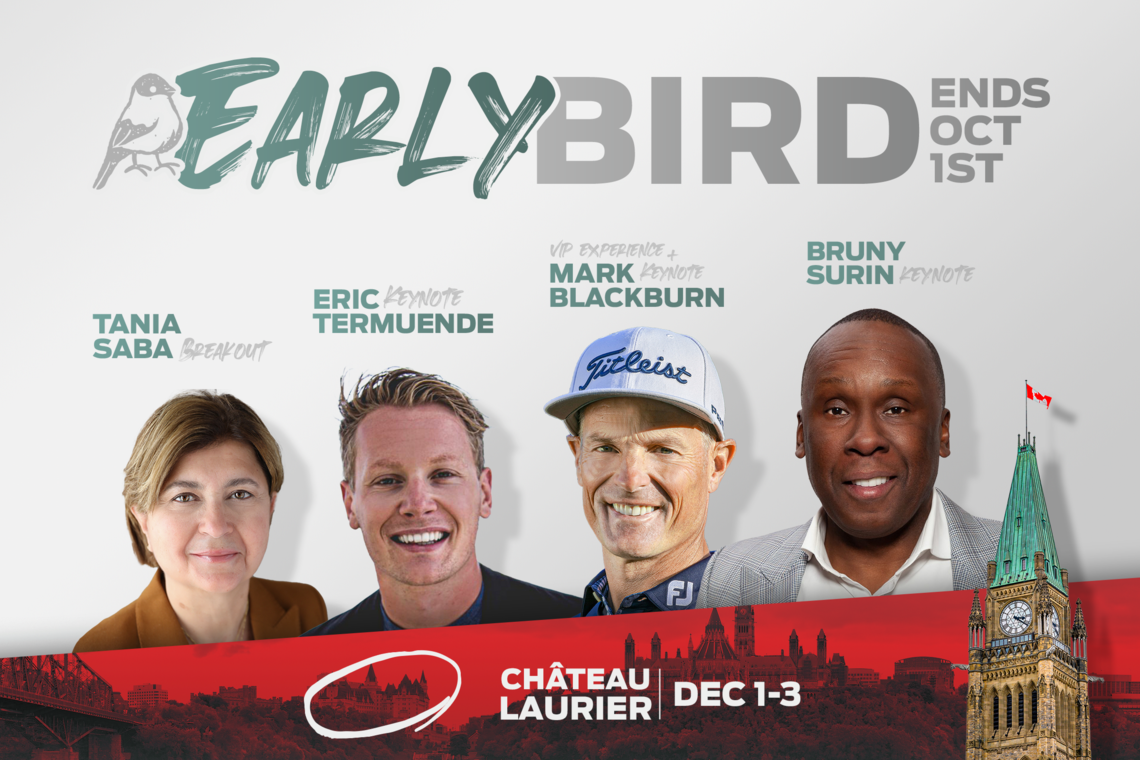 Three weeks remaining to take advantage of Tee Talks Live Early Bird Pricing
No matter your position or title in the golf industry, we have tailored Tee Talks Live, our flagship National Conference featuring innovative industry-leading speakers and networking events, to ensure it will be beneficial for YOU.
In 2022 in Vancouver, 97.5% of attendees who responded to the post-event survey indicated the conference (at minimum) met their expectations with 100% of survey participants responding that they would recommend Tee Talks Live to a fellow member.
We have secured a terrific group rate at one of the most historic hotels in the province, the Chateau Laurier. Normally priced at $450, right now members can book a room for the rate of $259. The booking link can be found here.Our early bird ticket deadline closes on October 1. Early Bird pricing is $429 for Class "A" professionals, $329 for Apprentices, and $499 for non members. To register, click here. For more information, click here.
Engage with industry-leading keynote and breakout leaders through the three-day conference
Whether it be because of PGA TOUR coach Mark Blackburn, leadership expert and olympic gold medalist Bruny Surin, future of work and leadership expert Eric Termuende, our breakout session leaders, or all of the above, we promise you will leave Tee Talks Live inspired. The PGA of Canada thinks outside the box with Tee Talks Live and we stress this isn't just any other sport or leadership conference. We give YOU a voice with our unconference session, allowing PGA of Canada professionals to learn from each other, and we keep the conversation going at our on-site and off-site social nights. Learn more here.
TaylorMade giving away two free tickets and $1000 Travel Bursaries
Tag the PGA of Canada member you'd like to attend the conference with and let us know why on social media for a chance for both of you to win
Thanks to our friends at TaylorMade, we have already given out five free tickets and $5000 worth of travel bursaries over the past few months to members Stephen Yanitski, Steve Smith, Jeff Palmer, Rhona Law and Keri Moffat. We will continue offering members an opportunity to win each month! For our next contest, we would like to give you the opportunity to attend alongside one of your colleagues. Simply reply to one of the social media posts we've made about the contest on Instagram, Twitter, Facebook, or LinkedIn, tagging the fellow PGA of Canada member you would like to attend with and the reason why. This is the EASIEST way to potentially win a free ticket and a bursary to help you and a colleague with the expenses of attending!